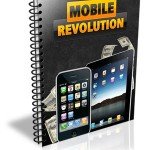 June 8-9
National Federation of Blind
Jernigan Institute
200 E. Wells Street  at Jernigan Place
Baltimore, MD 21230
This event is free. Capacity is limited, so register soon! Registration closes on May 24th.
The printed world is converging with the digital world in new ways every day. More and more publications are available in electronic formats. These formats, when they are accessible, provide blind and print disabled users with a wealth of material which they have never had access to before. Many members of the print disabled community have been determined and voracious readers, despite a lack of large-scale adoption of formats they can utilize. These users love the written word, and want to access it with the rest of the world, and this is where the promise of ebooks is so exciting. Unfortunately, not all ebook platforms provide accessibility to this subsection of society. At this conference, the DAISY Consortium and the National Federation of the Blind are teaming up with other experts in the field to meet the challenges of ebook accessibility for everyone. Presentations will include:
• The place of DAISY in today's ebook landscape
• An overview of present levels of accessibility in the market
• The place of Accessibility standards in ebook systems
• The browser-based reading system
• Accessible math, science, and other advanced topics
• And much more
Don't miss this opportunity to learn about the state of the accessible ebook market, interface with experts in the industry, and ensure that your print-disabled users can join the rest of the world in enjoying the convenience and power of the ebook revolution.
Registration closes on MAY 24th.
Lodgings
A block of rooms has been reserved  at the Tremont Plaza Hotel, at the rate of $119 per night. Reservations can be made by calling 1-800-TREMONT (1-800-873-6668), and mentioning that you are part of the National Federation of the Blind Inclusive Publishing group. The online booking code is INCPUB.
For more information, please contact Clara Van Gerven at cvangerven@nfb.org or at 410-659-9314 x2410.
For directions to the National Center for the Blind, please visit our directions page at http://nfb.org/directions-nfb. From the Tremont Hotel, taxis are available as well as the bus. The weekday schedule of the 64 bus is available here. For travel to and from the airport, you can use the NFB rate with Supershuttle – http://groups.supershuttle.com/nationalfederationoftheblind.html .
Agenda:
Friday June 8:
8:00-8:20 a.m.: Introduction – Dr. Marc Maurer, President of the National Federation of the Blind
8:20-9 a.m.: Inclusive Publishing – Stephen King, President of the DAISY Consortium and Group Director, Prevention & International Affairs, Royal National Institute of Blind People
9:00-10 a.m.: Inclusive Publishing Guidelines, EPUB Check, Accessibility Checklist and Beyond – Matt Garrish, Publishing Solutions Consultant, CData
10:00-10:15 a.m.: Break
10:15-11:15 a.m.: Using Built-in Tools in Apple's iBooks Author to Create Accessible Books – Sarah Herrlinger, Senior Manager, Special Markets, Apple
11:15 a.m. -12:15 p.m.: The Google Books Accessibility Project  – Garth Conboy, Google
12:15–1:30 p.m.: Lunch
1:30-2:15 p.m.: Cross-Platform Accessibility with Blio: Reading E-Books on Your Mainstream Device of Choice – James Gashel, Vice President of Business Development, KNFB Reading Technologies
2:15-3:00 p.m.: The Case for DRM-free Content/Cloud-based Reading – Internet Archive
3:00-3:15 p.m.: Break
3:15-4:15 p.m.: Accessible Electronic Publishing: Adobe's Perspective and Tools – Andrew Kirkpatrick, Group Product Manager, Accessibility ; Greg Pisocky, Sr. Business Development Mgr., Accessibility, Adobe
4:15-5:15 p.m.: The Case for Dedicated Reading Systems for Users with Disabilities – Gerry Chevalier, Product Manager for Accessible DAISY and MP3 Players, Humanware; Tatsu Nishizawa, Chief Engineer, and Hiro Fujimori, Engineer, Plextor
Saturday June 9:
8-8:45 a.m.: Keynote:  Digital  Publishing in Higher Education – George Kerscher,  Secretary General – DAISY Consortium; President – International Digital Publishing Forum (IDPF); Senior Officer, Accessible Technology, Learning Ally (originally Recording For the Blind & Dyslexic)
8:45-9:30 a.m.: Enhancing Workflow for Inclusive Publishing – Rick Clinton, Publisher, Online Programs, Pearson
9:30-10:15 a.m.: Textbook Accessibility at Cengage Learning – Michele L. Bruno, Program Manager, Accessibility, Cengage
10:15-10:30 a.m.: Break
10:30-11:00 a.m.: Science, Technology, Engineering, and Math (STEM): Issues around Creating Accessible Complex Content – David Schleppenbach, President, gh LLC
11:00-11.30 a.m.: Making Graphical Content Accessible – DIAGRAM Project, Betsy G. Beaumon, VP & General Manager, Literacy Program, The Benetech Initiative
11:30 a.m.-12:00 p.m.: Accessible Mainstream Charts, Graphs, and Maps on the iPad – Ed Summers, Software Accessibility Specialist, SAS
12:00-12:20 p.m.: The AIM Report: An In-depth Review – Mark Riccobono, Executive Director, Jernigan Institute, National Federation of the Blind
12:20-12:40 p.m.: Closing Remarks – Dr. Frederic Schroeder, Vice President, National Federation of the Blind